Registration is now closed.
October 26 – 27, 2018
Mayo Civic Center
Rochester, MN
Need to recharge your mom batteries?
Looking for a way to refresh your soul?
Ready to re-ignite your vision for your motherhood journey?
You need Jill Savage's

Mom Getaway Day

!
Registration is now closed.
Based on her book, My Heart's at Home,
Mom Getaway Day
will help you step away from the everyday to focus on the twelve roles that our homes play in our lives.  Have you ever noticed that your home is a safehouse, a rest area, a trauma unit, and a church? It's also a pep rally, research lab, school, museum, playground, business office, hospitality house, and cultural center! 
Part workshop, part self-reflective retreat, part super-sized moms group, Mom Getaway Day will help you explore each of these roles and set a direction for yourself and your family. Jill's teaching is always filled with both humor and hope and will be enhanced by opportunities to learn from other moms as well as times of reflection to hear God's voice and apply the concepts to your own life. JJ Heller's music will touch your heart and soul, reassuring you that you're not alone and providing the hope you desperately need as a mom.
This event promises to refocus, refresh, recharge and set your vision for making every day count. You'll return home with a game plan. Recharged, you will be ready for the next steps to take. Refocused, you'll be a conduit in kindness, grace, and love in the relationships that mean the most to you.  Your new or renewed discoveries will inspire and equip you to be the intentional mom your family needs.
Grab a friend to make it a girlfriend getaway or attend by yourself and meet new friends! 
No matter if your kids are 2 or 32, you don't want to miss this refreshing getaway designed just for you!
Registration is now closed.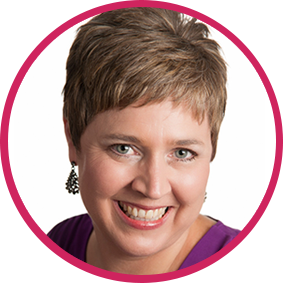 Jill Savage speaks to the heartfelt needs of moms. As the mother of five young adult children, Jill has been a mom for 33 years. She's honest and transparent about both the good parts and the hard parts of mothering. As the author or co-author of twelve books including the best-selling No More Perfect Moms, Jill's enthusiasm is contagious and her messages are practical. She'll have you laughing while you learn. You always walk away from a Jill Savage seminar feeling encouraged, equipped, and empowered to be the best version of YOU –the version God intended you to be!

She's less like a rock star, and more like a friend you would share a cup of coffee with in your kitchen. Storyteller, singer/ songwriter, JJ Heller is bridging that gap and uniting women's audiences across the country. While best known for her songs which have been featured nationwide on K-LOVE and other radio stations, JJ also is a gifted storyteller who is committed to spreading a message of hope to women in an increasingly complex, competitive and confusing world. An evening with JJ often leads to audiences laughing one moment and crying the next, while feeling inspired to embrace all that life has to offer with a whole heart.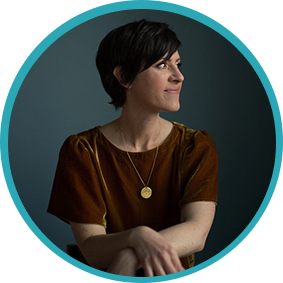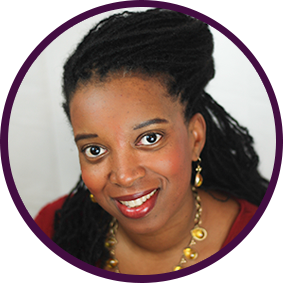 Through the "Mentor 4 Moms" Podcast and the relatable style found in her book The Intentional Parent: Parenting On Purpose When Life Gets Busy, you get a sense of Susan's heart to provide encouragement to moms combined with helpful practical tools. As a wife and mom to 7, she truly understands the challenges of trying to be an Intentional Parent. Susan has been a mentor to women locally in Austin, Tx and Internationally for over a decade. 

Suzanne Phillips, along with her husband Lane and Dr. Kathy Koch, is the co – founder of Hearts at Home 2.0. She also co-founded Legacy Community Academy in Atlanta, Georgia, a K-12 leadership academy partnering with the family to develop servant leaders through intentional education. Suzanne is mama to Ansley, Ward, and Lilly.  At any given time you will find Suzanne with a book in her hand, people at her table, an idea on her mind, and family in her heart. She is passionate about the next generation and is motivated by seeing others live out their unique calling.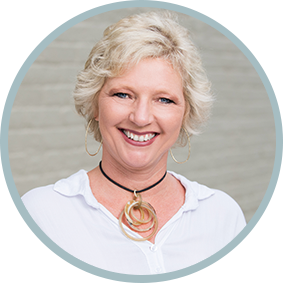 5:30pm   Registration and Marketplace Opens
7:00pm   Friday Evening Session featuring JJ Heller and guests
8:30pm   Marketplace
9:30pm   Day 1 Concludes
7:30am    Marketplace Opens
8:30am    Session 1: Home as a Safe House                  
——– break ——–                  
Session 2: Home as a Rest Area                  
——– break ——–                  
Session 3: Home as a School  
12:00pm  Lunch and Marketplace
1:00pm    Session 4: Home as a Trauma Unit               
——– break ——–                  
Session 5: Home as a Church                   
——– break ——–                  
Session 6: Home as a Pep Rally and Playground                 
Next Steps and Your Game Plan for Heading Home
5:00pm   Day 2 Concludes
*Schedule subject to change
I loved the Mom Getaway Day! It had the Hearts at Home vibe but without all the changing rooms, picking sessions, and super big crowds of people!
The timing was great. The day refreshed me and it was exactly what I needed.
Our group loved Mom Getaway Day. We drove five hours to come from Michigan and it was totally worth the drive!
Such a great opportunity to get away from the chaos and business of everyday life to be able to reflect and rejuvenate. I loved the theme of the event and that it was broken into practical segments.
Frequently Asked Questions
Are Friday Night Only or Saturday Only tickets available?
Yes, as of October 1, Friday Night only or Saturday Only tickets are available. Click "Register Now" for details.
Can I bring a nursing infant?
JAM Savage Ministries loves babies, however our mom events are adult-only events. A nursing mother's room will be available for moms needing to pump and store their breast milk. Moms will need to bring their own cooler to store their milk.
What is being served for lunch?
Panko crusted Italian chicken breast lightly sautéed, au gratin potatoes, asparagus and carrot, cheddar rolls and butter, peanut butter pie and chocolate raspberry cake.
Vegetarian, vegan, gluten free, and dairy free options available. You will mark your preference when you purchase your ticket.
Is my registration refundable?
Registration is non-refundable, but is transferable to another mom!
How do I edit my ticket information?
Login on the top right
Click "register now" on the main page
There will be a link right above the place to purchase tickets that says "View your tickets".
You'll be able to change the information there.
How can I have a booth at the event?
We're currently filling the Marketplace Expo with a variety of mom products and resources. If you'd like to apply to be an exhibitor, you can find out more
here
!
Additional questions?
Email resources@jillsavage.org.